Role of education in national development and state-building: A case study of Pakistan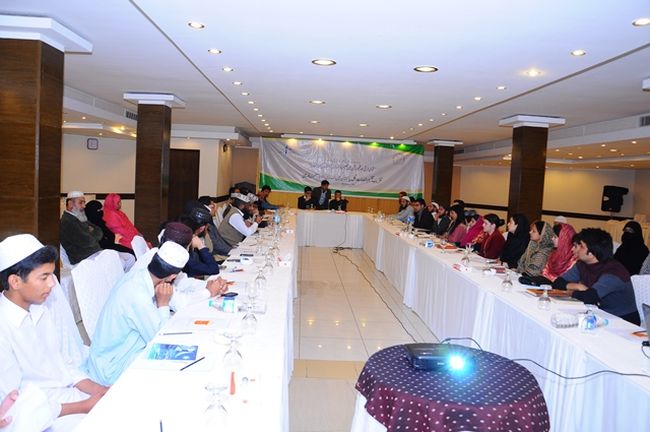 Pakistani government should initiate long-term projects in the education sector which would introduce students of religious seminaries, or madrassas, and universities to modern ways of research and learning. Also, Pakistan's education systems should focus on raising curiosity among students for getting knowledge instead of offering a mere system of passing examination. These views were expressed by students of madrassas and universities in a session of dialogue jointly held by Pak Institute for Peace Studies and Alif Ailaan in Islamabad on March 16, 2014. The dialogue followed a prize distribution ceremony for winners of an essay competition held among students of madrassas from across Pakistan.
Some students noted that a gap existed in Pakistan between teachers and students which should be bridged. Some others were of the view that there existed four education systems in the country which could become a cause of polarization in society. They suggested that universities and madrassas should arrange exchanges and cross-visits of students. There was consensus among participants that collective efforts are needed on the level of state and society to tackle the education emergency in Pakistan.
Prominent religious scholars and representatives of religious education boards (Wafaqs) addressed the students and distributed prizes among winners of an essay writing competition held among madrasa students on different aspects of education.
Former chairman of the Council of Islamic Ideology Dr. Khalid Masood said that religious scholars should help the nation in bridging mutual differences and divisions. He underscored the need for focusing on human values in religious and secular discourses on teaching and education. Member of Gilgit Baltistan Council Maulana Atta Ullah Shahab stressed on the importance of dialogue and interaction among different segments of society to reduce social segregation.
Principal Jamia Ghosia Rizvia Islamabad Dr. Zafar Iqbal Jalali said that abilities of students of madrassas are not less than those of university students, but in order to channelize their potential, they need to be given special focus. He stressed on allocation of more funds for education in the budget. Deputy director at Taqreeb Mazahib-e-Islami
Dr. Syed Mohammad Najfi said that students of madrassas and universities should become responsible citizens while staying in their relative professions and play a vital role in development of the state.
Religious scholar and columnist Khurshid Nadeem said that madrasa students should expand the horizons of their thinking in order to improve and diversify their cholarship and the art of writing. Writings of Maulana Shibli and Maulana Abu al-Kalam Azad offer a lot to learn from.
Director Pak Institute for Peace Studies Mohammad Amir Rana said quality and contents of the essays suggest that madrasa students possess remarkable potential and it can be enhanced with proper attention. He said that interactions between students of madrassas and universities could lead to eradication of mutually held misconceptions.
Alif Ailaan Civil Society Campaign Manager Imran Khan said that politicians and leaders will have to work with civil society, religious scholars and students to ensure the right to education for every child of Pakistan. Parents, teachers and the community will also have to play their parts.