Obstacles in education prosperity in Pakistan and our responsibilities
The lack of political will and accountability, delay in formulating education policy, insufficient education budget, declining standards and commercialization are the major obstacles in education prosperity in Pakistan. The government, policymakers and politicians should focus the education sector in order to overcome the education emergency in Pakistan. This was the consensus among participants of a seminar titled "Obstacles in education prosperity in Pakistan and our responsibilities," jointly organized by Pak Institute for Peace Studies (PIPS) and Alif Ailaan in Islamabad on April 22, 2014.
Director PIPS Muhammad Amir Rana and director Alif Ailaan Education Campaign, Musharraf Zaidi, jointly chaired the inaugural session while the following two sessions were chaired by Mufti Muhammad Zahid, Jamia Imdadia, Faisalabad, and Dr. Dost Muhammad Khan, director, Shaikh Zayed Islamic Centre, the University of Peshawar, respectively.
The religious scholars, educationalists and civil society activists participating in the seminar were of the view that local communities, civil society activists and clerics can play a vital role in accountability of the education system at district level. They should urge parents to send their children to schools and create awareness among the people about education.
Muhammad Amir Rana said in his welcome remarks that the religious scholars and madrassas are among the influential sources of opinion making in the country. They should use this influence to raise awareness among people about education.
Musharraf Zaidi stated while all segments of the society agree that quality education is the basic right of all children, its provision has not yet been made possible because of a lack of political will. "The population of Pakistan is approximately 200 million and out of these, 50 millions are between the age of 5 and 16 and 27 million of these children are getting education while the rest attend no schools what so ever," he said.
Senior leader of Jamiat Ulema-e-Islam-Fazl, Senator Hafiz Hussain Ahmed, proposed that in order to improve the standard of government schools, politicians must send their children to government schools.
Maulana Yaseen Zafar, secretary general, Wafaqul Madaris Salfia, stressed upon the importance of creating a healthy learning environment in schools by appointing teachers who are determined to teach and do their jobs with passion. He further stated that there should be a uniform and consistent education policy focused on achieving improved access and learning outcomes.
President Rabitatul Madaris Pakistan, Maulana Abdul Malik, said that to provide education to their child is obligatory (farz) on parents as espoused in precepts of Islam.
Professor Dr. Dost Muhammad Khan, director, Shaikh Zayed Islamic Center at the University of Peshawar, said that the division of education and institutions and the lack of research and creativity in our education system are the major tragedies in Pakistan.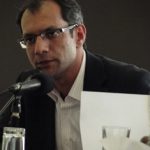 Mr. Salman Naveed Khan, head of Alif Ailaan's political campaign stated that there is a need for religious scholars to give more importance to education as they hold significant respect and influence among the people. They should talk about education as much as they talk about other issues in their sermons.
Professor Dr. Ejaz Samdani, Darul Uloom Karachi, criticized the commercialization of education for transferring the goal from providing knowledge to profit maximization. He said that with every government coming up with its own educational policy, which is entirely different from the one before, it is hard to achieve long term results.
Maulana Mohammad Hayat Qadri, principal, Darul Uloom Muhammadia Ghosia Dera Murad Jamali, Balochistan, stressed on the importance of making educational institutions free from politics so that deserving and competent people get key appointments and quality education can be ensured nationwide. He said syllabus should include religious along with worldly education and mother language should be adopted at least till primary education.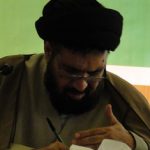 Former senator and principal, Madrassa Ariful Hussaini, Peshawar, Allama Syed Jawad Hadi advised for providing education which is beneficial for society while stressing upon the importance of training and guidance to help students utilize the knowledge they gain.
Dr. Raghib Hussain Naeemi, principal, Jamia Naeemia, Lahore, said that the educational budget should be increased from 1.9% to 4% of GDP in line with UNDP suggested standards. He noted that 80% of the educational budget goes into the salaries of teachers while the rest of 20% goes into development. This division, he said, needs to be changed with more finances going into the developmental sector of education.
Female education in Islam is equally important as male education, said Dr. Khadeeja Aziz, assistant professor, Department of Islamic Studies, Shaheed Benazir Bhutto Women University, Peshawar.
Mufti Muhammad Zahid, vice president, Jamia Islamia Imdadia, Faisalabad, said small schools and madrassas in small villages are often neglected. These small educational institutions should be supported financially besides providing training to their teachers, he stressed.
Renowned religious scholar Allama Liaquat Hussain Al-Azhari pointed towards the responsibilities of social organizations and local communities in the promotion of education and said the accountability of education system and institutions should be handed over to the local communities.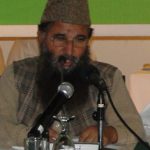 Maulana Fazlur Rahman Madani, principal, Jamia Islamia, Peshawar, stated that both religious and secular education should go hand in hand. He said Islamic view of education is as much related to practice as learning.
Mufti Muhammad Rafiq from Jamia Uloom said religious scholars should work to remove confusion and gap between modern and traditional education. He noted parents, children and teachers have a crucial role to play in improving the status of education in Pakistan.